Already 10 years of existence! Over this decade, our shock physics laboratory has been progressively enhanced with more and more equipment and gained international recognition. What makes it stand out? Original test equipment that we design ourselves, because at Thiot Ingénierie our traditional line of business is primarily our expertise in the design of dynamic devices.
Today, our laboratory has eight items of test equipment enabling us to meet the specific needs of fields such as Defense, Aeronautics, Space and Civil Engineering in particular. The constant collaboration between our laboratory and our numerical simulation center has made us leaders in the field of dynamic characterization of materials, impact tests and certification tests. Our laboratory over the decade:
2008: The test laboratory is created. At this point it comprises TITAN, a single-stage gas gun, and HERMES, a two-stage gas gun for terminal ballistics and characterization tests.
2012: The new two-stage launcher, VULCAIN, is set up for Defense applications. It is equipped with a detonation chamber to perform impact tests on pressurized tanks, for example.
What makes the difference
Ten different calibers for our gas launchers, enabling us to launch a ball bearing with a diameter of 0.5 mm or a fragment of tire measuring 280 mm at speeds of 10 m/s to 10 km/s.
Acquisition systems that can obtain measurements to the nearest microsecond. Up to 50 items of test equipment can be deployed for certain tests.
A camera/laser flash system to obtain high-quality test images, including those taken in space-speed ranges (around 10 km/s).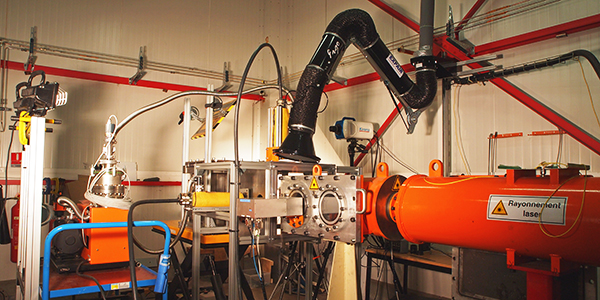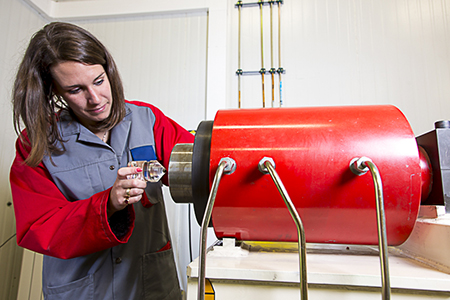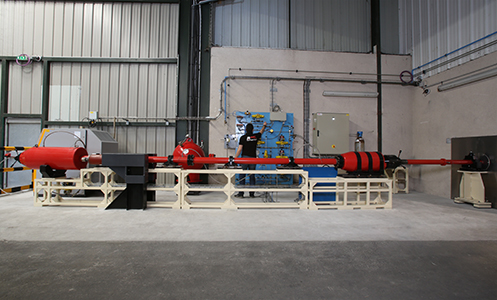 2013: JUPITER joins the laboratory. This dynamic press, boasting unique performance (able to apply a load of 0 to 200 metric tons in 3 ms) can perform traction and compression tests on heterogeneous materials such as concrete, to reproduce behavior during crashes or explosions.
2014: The direct compression Split-Hopkinson bars arrive, used for material characterization.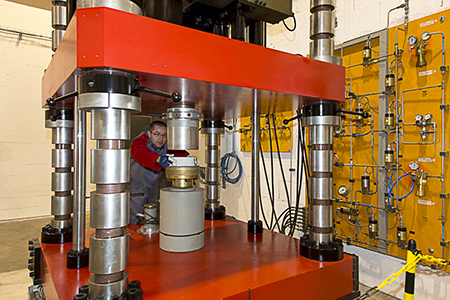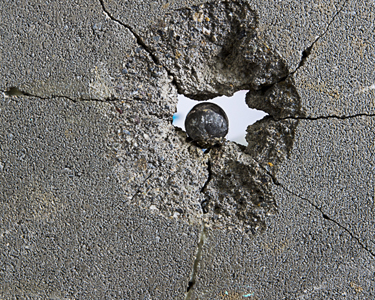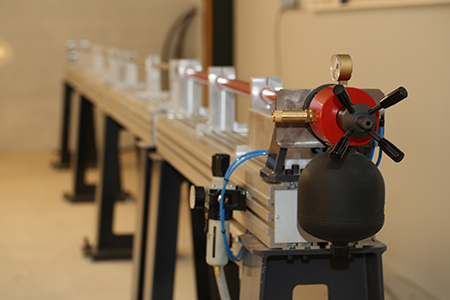 2015:
2016:
THOR, a gas launcher used for aviation tests, is added to the laboratory. It is used alongside TITAN, and has the specific feature of being able to launch heavier projectiles (up to 15 kg in 240 m/s).
Our firing range is extended (150 m3) to be able to accommodate larger structures for tests performed with the TITAN and THOR gas guns.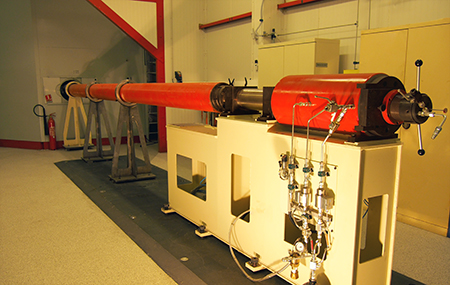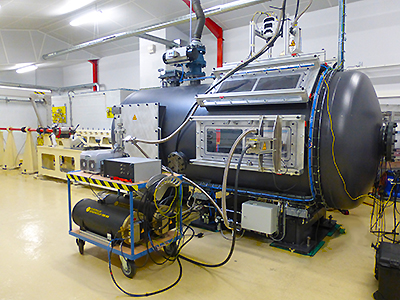 2017: CHRONOS, our acceleration generator, joins the laboratory. This brand-new equipment was developed to perform acceleration tests of up to 100,000 G, to test the behavior of components and embedded electronic systems in shell fuzes.
2018: Our test bench is boosted with direct-tensile Split-Hopkinson bars. Torsion bars will be added by the end of the year.
2019: To come, new test equipment, thanks to the creativity of the Thiot Ingénierie test and design teams. It will cover a speed range of 500 m/s to 3 km/s. Watch this space!