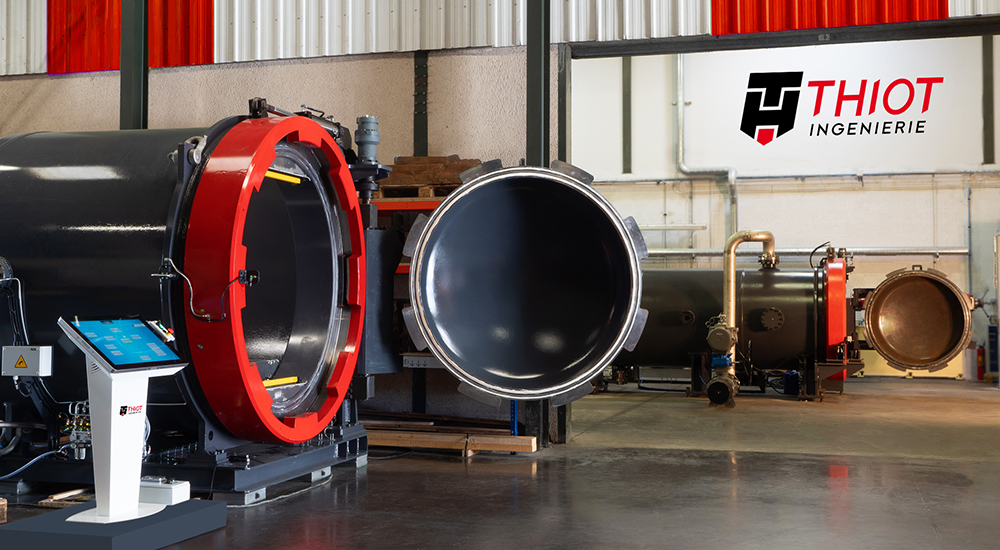 Detonation, or the study of explosives, enjoys a very diverse range of applications in the field of security (destruction of shells or ammunition, destruction of obsolete buildings, triggering avalanches, airbags, etc.), and also technological applications (detonating cords, cutting cords, pyrotechnic valves and bolts, etc.). Thiot Ingenierie, an expert in shock physics and particularly in detonation for the past 30 years, makes their expertise available to customers to ensure that their technologies are developed in complete safety.
Incomparable expertise
Our company has dual expertise in both detonation phenomena and a comprehensive understanding of the dynamic behavior of materials.
In our testing laboratory our researchers and engineers have developed their specific knowledge of detonation phenomena through numerous experimental studies. We have thus been able to define the most representative simulation models for explosion phenomena.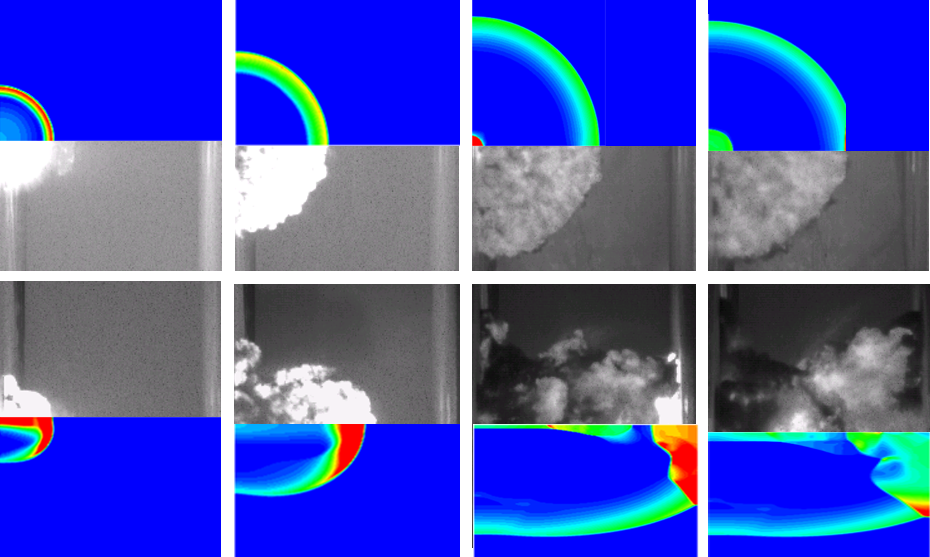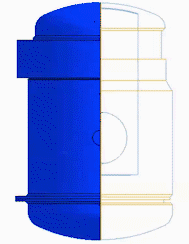 This expertise, combined with our dynamic characterization of materials, enables us to define, scale and generate the best structures for all types of detonation and blast applications.
All kinds of implementations
From one to several tens of thousands of explosions
Thiot Ingenierie provides a range of solutions for customers from various sectors to contain the risk of explosions such as:
Mine clearance tunnels
EOD storage chambers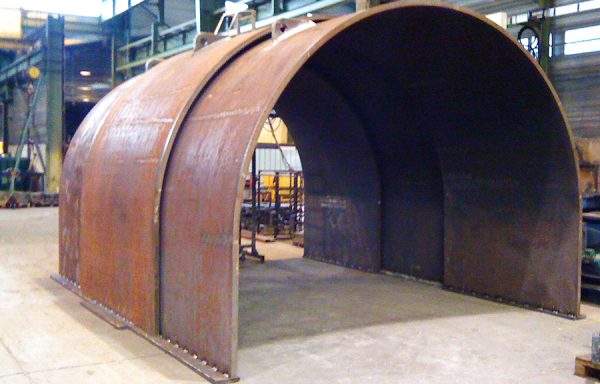 Our knowledge of fatigue phenomena has also enabled us to create detonation equipment that is approved for use up to tens of thousands of explosions for applications such as:
Missile & bomb disposal
Research and development of explosives and pyrotechnic systems
From 1 g to several hundred kg eq. TNT
Each detonation chamber we make is bespoke and scaled to reflect the application for which it is intended, whether it be to contain a few grams or several hundred kg TNT eq. This equipment is therefore suitable for applications ranging from the control of detonators on a production line to cladding (an explosive welding process).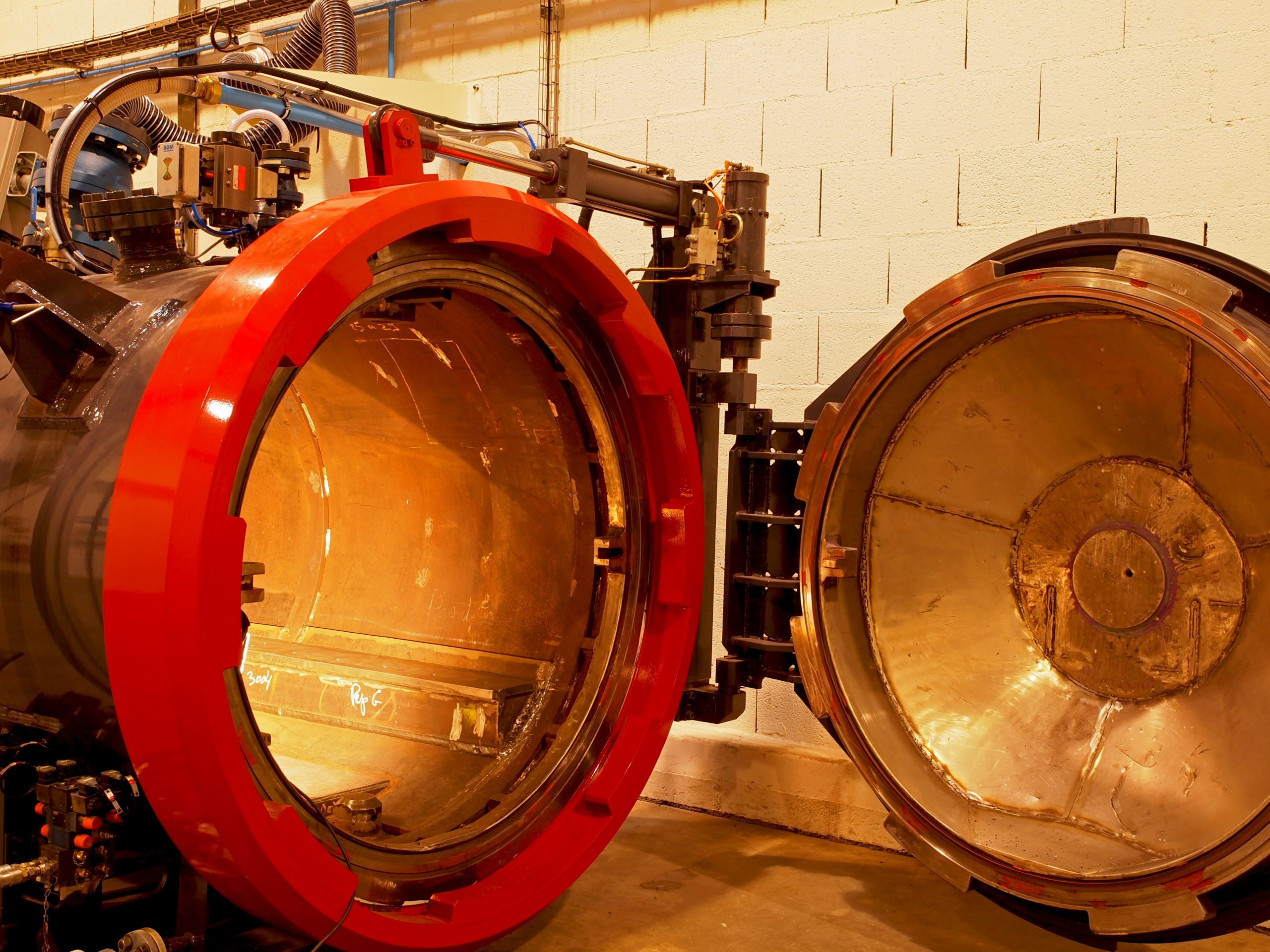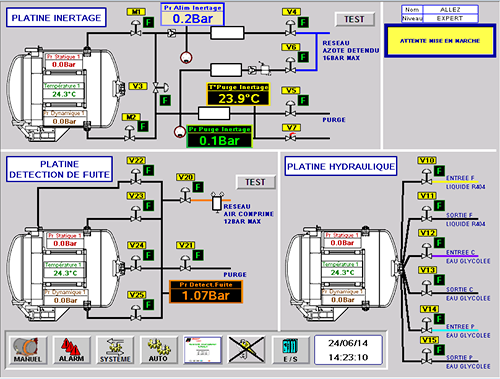 Customization as required
Automation:our solutions can be more or less automated, covering both occasional laboratory use and production applications for end-of-line validation controls. The supervision and remote operation of door movements (loading and closing), vacuum and filtration cycles make industrial implementation of the chamber possible.
Instrumentation: Our chambers can be equipped with interfaces, watertight passages, portholes allowing instrumentation adapted to each type of experience conducted in the room (X-Ray, flow measurement, pressure measurement, etc.)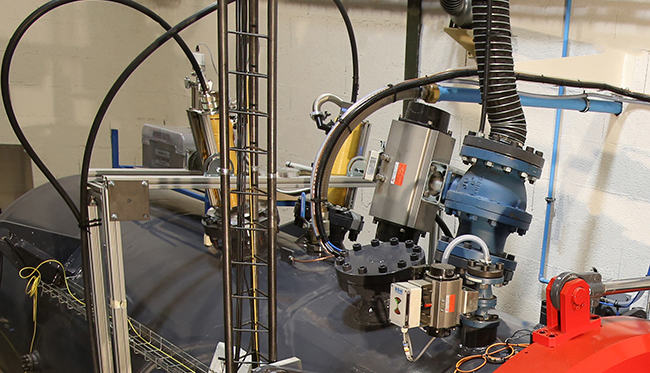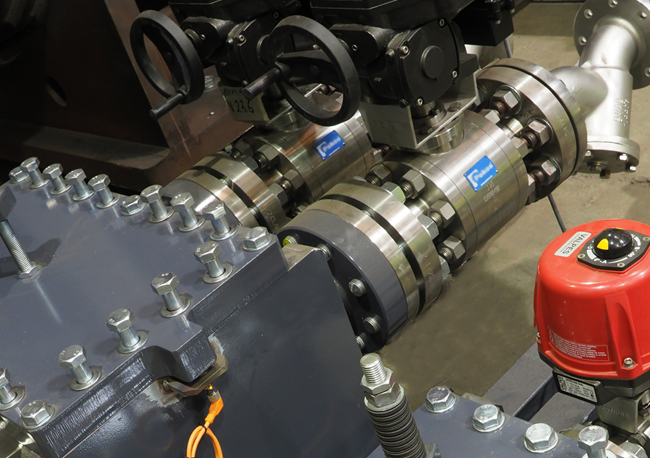 Filtering: our chambers can be equipped with advanced filtration systems that comply with European and American standards. Toxic particles, carbon particles, lead emissions… all harmful substances are absorbed and filtered to ensure completely safe use of the chamber..