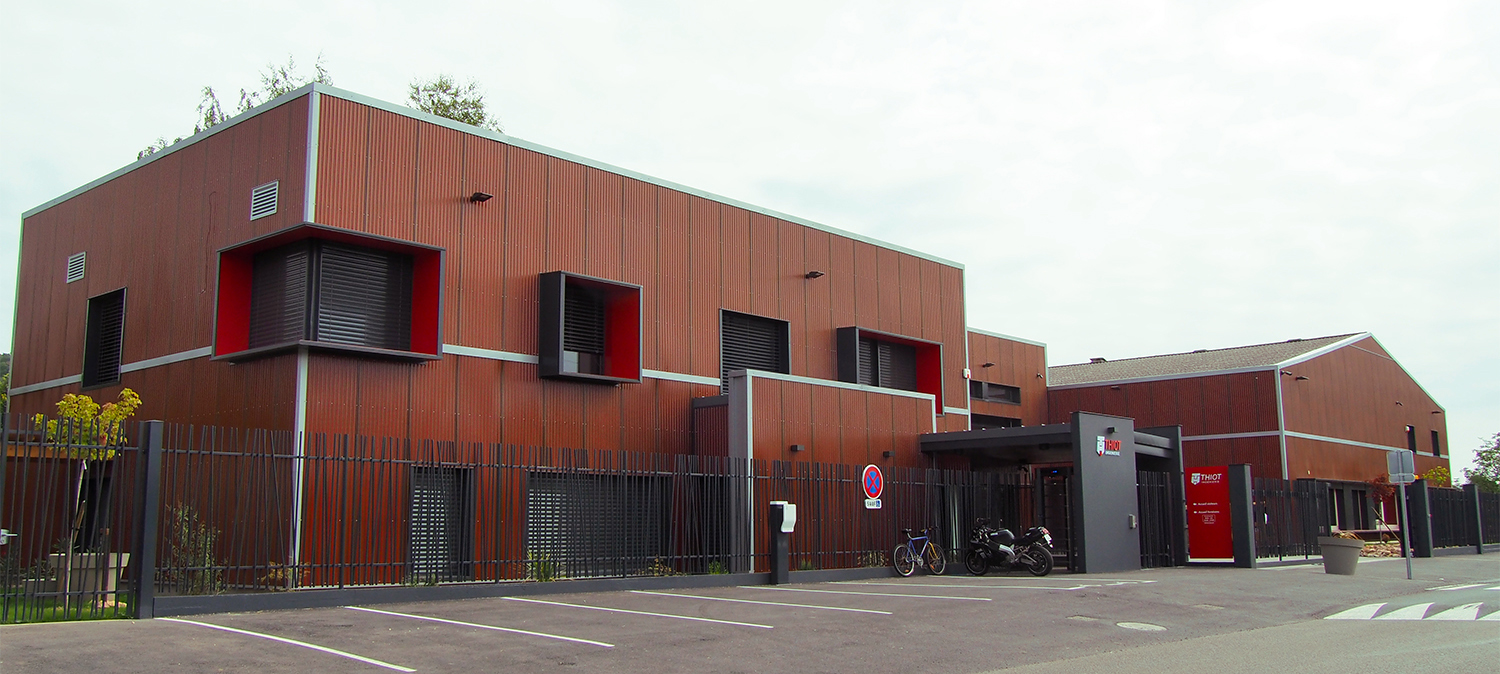 We told you that we were starting work to modernize and expand our company. And we've done it! Thiot Ingenierie is still located at its historic birthplace in Puybrun (Lot), but the premises have been fully revamped. This was done with several objectives in mind:
Welcoming our customers under the best conditions, with added comfort and convenience
Strengthening the security of our buildings (turnstile access control system, badge access control system for doors)
Modernizing and optimizing employee workspaces to support the company's growth under the best possible conditions
Allowing our test laboratory to develop its activities, with more space for new equipment.
Our new premises were also designed to adapt to our new projects:
The Lavoisier room: this space was designed to host training courses for the Shock Physics Academy in a pleasant and practical setting. It is also available for scientific conferences and symposiums. An outdoor area and a parking lot have also been added.
The Hugoniot room: A room our clients, where they can see the tests carried out in the laboratory live on large-screen displays.
We hope to see you there soon!