For several years, our company has been investing in developing acquisition and measurement systems suitable for our test equipment. To do this, specialists in onboard electronics, optoelectronics and microelectronics have joined our teams to meet one objective: developing effective measurement systems perfectly suited to our equipment, to observe and study the rapid phenomena at play during our tests.
Why do we undertake this approach?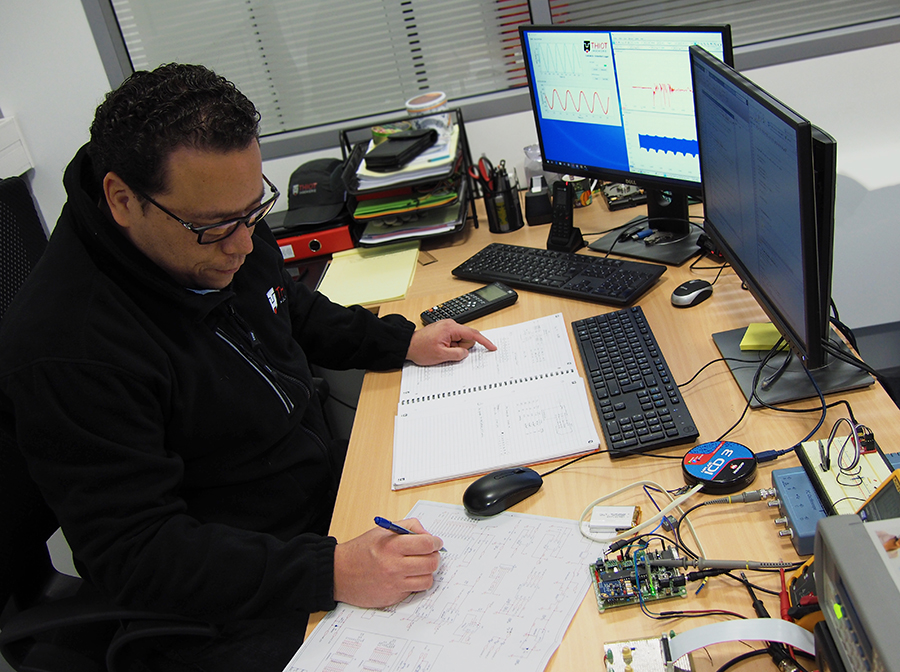 Our company has two sets of expertise: we design fast dynamic equipment for our customers (manufacturers, research centers and laboratories) and run our own test laboratory. We are therefore both the designers and users of our equipment, which includes gas guns, Split-Hopkinson pressure bars, acceleration generators, etc., for studying the behavior of materials subject to impacts and shocks. We have been developing these complex systems for thirty years now.
As users:
We know the specific measurement needs for fast dynamics,
We are aware of how hard it is to obtain relevant, reliable measurements for these types of tests,
We know how important it is to have measurement systems that are suitable for the test equipment used.
Our acquisition & measurement systems
Currently, Thiot Ingenierie is designing three acquisition and measurement systems in-house. These systems, which we use in our own laboratory, generally equip the test equipment we design for our customers:
OPTOSPEED : This velocity measurement system is used on our gas guns. The operating method is based on the blanking of two optical barriers (lasers and photodiodes) and is used to obtain the velocity of a projectile prior to impact. The remote OptoSpeed unit is used to quickly and easily calibrate the acquisition parameters using a touchscreen. The measured speed is automatically displayed after the test and the signals from the photodiodes can be exported if necessary.

Application: terminal ballistics.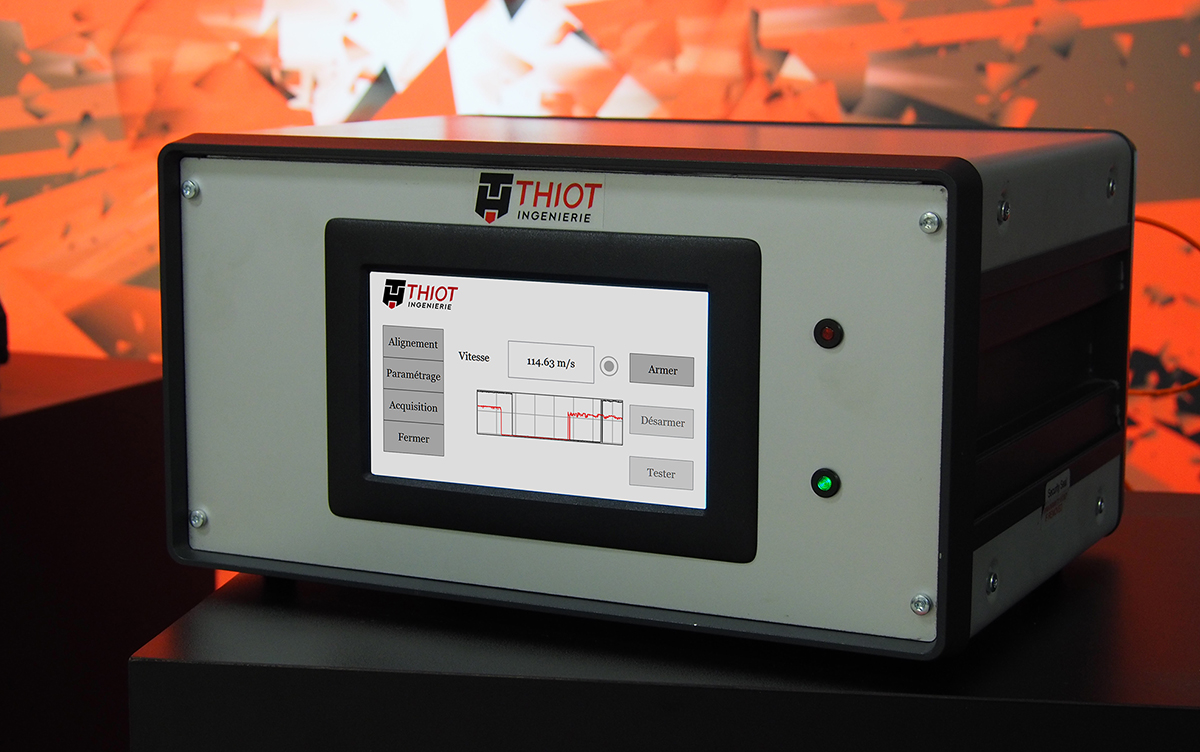 RADAR SYSTEMS : these measurement devices are used to track the continuous movement of a projectile and ascertain the change in velocity along its path.

Applications: internal, intermediate, terminal and post-impact ballistics.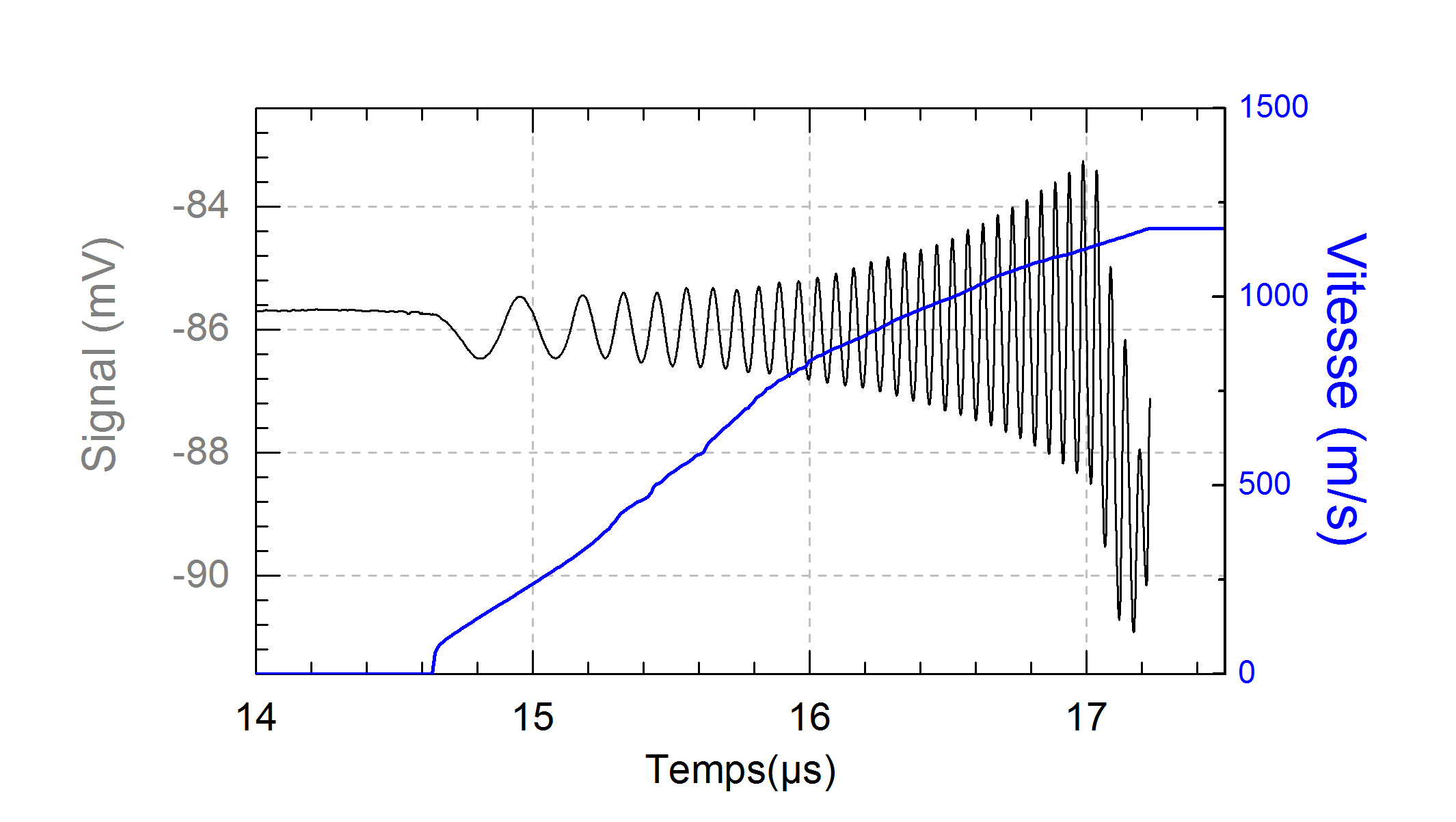 LED FLASH: The difficulty in performing high-velocity tests such as those conducted in our company (up to 10 km/s) is in acquiring images. The clearness of the images depends on exposure time: as impact velocity increases, the exposure time needed to obtain clear images must decrease. An even greater amount of light is therefore required.
So we developed a pulsed LED flash system synchronized with ultra-fast cameras, to obtain high-quality images. Our LED flash system can be configured (duration and timing) via a remote unit with a touchscreen.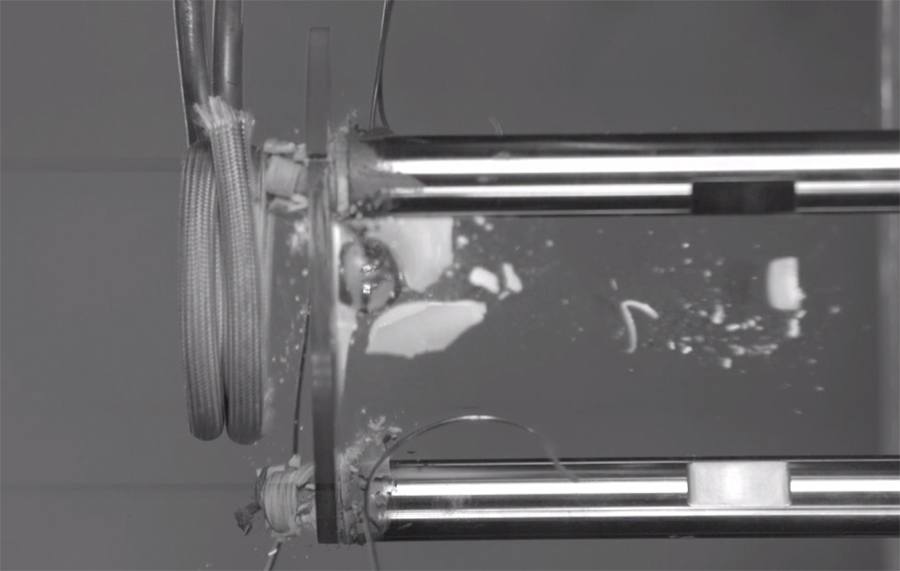 Our projects
Our company is working on developing onboard acquisition systems to monitor acceleration tests (up to 100,000 G with our acceleration generators) using smart systems. An interferometer project for specific shock physics applications is also underway.