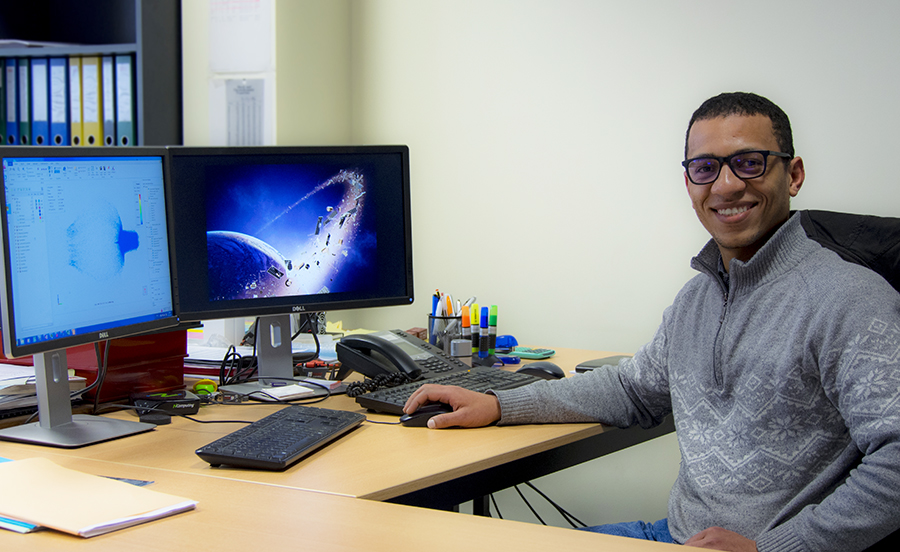 Thiot Ingenierie has just joined the ATIHS program, which aims to develop satellite-protection systems that effectively combat the threat of space debris. Dr. Hakim Abdulhamid tells us more…
In space, impacts occur at speeds of between 8 and 14 km/s. If a piece of space debris hits a strategic point on a structure, be it the ISS or a satellite, the incident could jeopardize the success of a mission. It is for this very reason that we are currently trying to establish regulations to prevent the proliferation of impacts, since each collision, in turn, creates yet more debris. Objects measuring over 10 cm in diameter can currently be detected and are continuously monitored, but anything smaller is impossible to track.
Spacecraft structures need to be protected against this type of threat. The main objective of the ATIHS program will be to study the use of composite panels as a means of protection against space debris. These composite materials have an excellent mass:resistance ratio. In other words, they are both lightweight and resistant, making them ideal for use in the aerospace sector.
Who is involved in this project?
The project was initiated by DynaS+ and Thiot Ingénierie and is funded by the Occitania region and BPI. The manufacturers of protective panels will also join the consortium (CEA, NAWA Technologies, Institut Clément Ader). Several partners will be involved in simulating shock tests on the materials: DynaS+, CEA and Thiot Ingénierie. Thiot Ingénierie will be responsible for carrying out characterization tests on these new materials. We will also be in charge of developing test equipment capable of reaching a projectile speed of 12 km/s in order to be able to carry out hypervelocity tests. Finally, CNES and Airbus Defence & Space will be involved in the global monitoring of the project.
Can you give details of the various stages of the project that you are involved in?
ATIHS is a three-year project. We will begin by validating the digital models of the existing means of protection. We will then use the results of the characterization tests to improve on these models so that we can simulate a hypervelocity impact on these protective panels.
It is a formidable challenge to carry out simulations with composite materials due to their complex structure. The experimental data collected over the course of the project will be used to improve our understanding of how these materials react to shocks and thus improve the reliability of the models developed.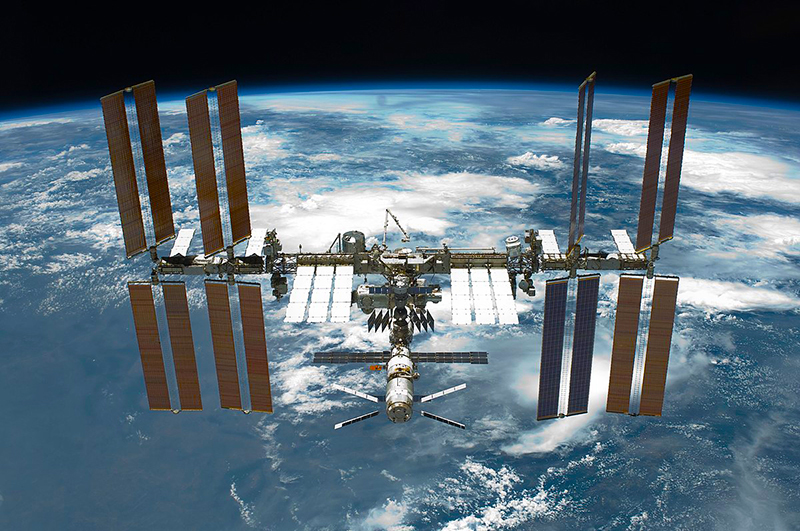 We will also have to develop a new launcher able to achieve the speed ranges required. This is in line with our development strategy, as new test equipment will enable our laboratory to better meet the requirements of our customers.
So ATIHS is perfectly in line with the company strategy.
Absolutely. We are becoming increasingly involved in the space sector, and we are very pleased to be able to contribute to such a project. ATIHS will enable us to put our expertise in shock physics to good use, with regard to both experimental aspects and our numerical simulation activities.